TYPES OF SERVICES: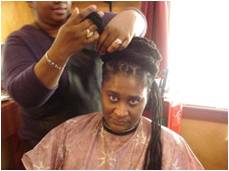 Maintainence Natural Cuts Color Perms Retouch Braids Weaves Dreads


APPOINTMENTS:

It is recommended that clients make an appointment for consultation or service. Walk-ins are welcomed and we will do our best to accommodate when schedules allow.




CONSULTATION:

Consultation is recommended for the following services: Color Braiding Highlights Weaves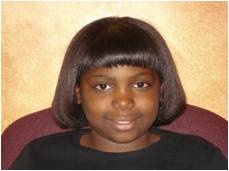 CHILD POLICY:

We love our children, but the salon is not the safest place for them. There are chemicals and hot tools being used. Please refrain from bringing children to the salon unless they have a scheduled appointment. We strive to create a relaxing environment for all of our clients. We ask that you respect this policy.



PRICES:

The price list is available below. Prices are subject to change without prior notice.


CUTS:
WOMENS
CUT
CUT & STYLE
BANGS TRIM

MENS CUT

STYLING:
ROLLER SET
WRAP SET
BLOWDRY
CURLING IRON
PERM ROD SET
STRAW SET

TWISTIES
1/2 HEAD

PRESS AND
CURL

BRAIDING:
CORNROWS

CORNROWS1/2 HEAD
HAIR EXTENSIONS
(designs are extra)

HAIR EXTENSIONS

WEAVES:
SEWN-IN (a track)
GLUED-IN (a track)

DREADLOCKS (LOCS):
STARTING LOCS
RE-LOC

TREATMENTS:
HAIR REPAIR
TREATMENT
SCALP TREATMENT


$22.00 & UP
$45.00 & UP
$7.00

$12.00


$28.00
$28.00
$28.00 & UP
$25.00
$49.00 & UP
$45.00


$15.00 & UP


$50.00 & UP


$33.00 & UP


$20.00 & UP


CONSULTATION REQUIRED


$25.00
$15.00


$65.00 & UP
$40.00 & UP



$11.00
$15.00

RELAXERS:
RETOUCH(roots only)
VIRGIN

TEXTURIZER:

PERMANENT WAVE:
WAVE NOVEAU
CAREFREE CURL
PERM

COLOR/HIGHLIGHTS:
SINGLE PROCESS
SINGLE PROCESS
(roots only)
COLOR GLOSS
COLOR RINSE
SEMI-DEMI
FOILS
FULL FOIL
(short hair)
FULL FOIL
(long hair)
FULL W/COLOR GLOSS
w/TONER

WAXING:
EYE BROWS
LIPS
CHIN

HAIR PAST SHOULDERS:


$66.00 & UP
$80.00 $ UP

$50.00


$85.00 & UP
$70.00 & UP
$60.00 & UP


$49.00

$44.00
$17.00
$17.00
$33.00
$6.00/FOIL

$60.00

$110.00 & UP
$70.00
$75.00


$8.00
$6.00
$6.00

EXTRA CHARGE
PROMOTIONS:

Promotions occur throughout the year. Our next is Milan's Valentine's Day Promotion February 9th- February 13th where clients will receive 10% off all services (excludes braiding).


PAYMENT OPTIONS:


Milan accepts all major credit cards (Visa, Mastercard, Discover) Cash and checks


***FIND US ON FACEBOOK AND TWITTER***